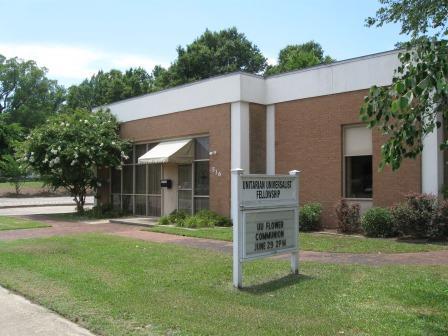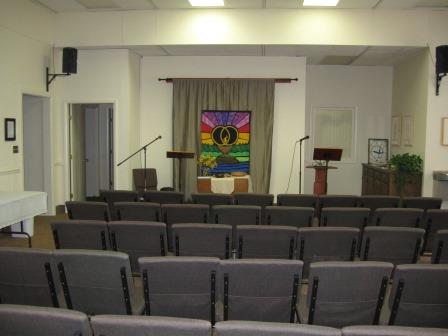 UNITARIAN UNIVERSALIST FELLOWSHIP
of Rocky Mount North Carolina
Sunday Services
Services are held on the 1st and 3rd Sundays at 10:00 A.M. If there is a 5th Sunday, there is a potluck brunch instead of a service. Dress is casual; discussions and topics vary. Religious education is provided. A coffee hour follows regular services. Please join us.
On the 2nd and 4th Sundays at 10:00 A.M., we meet for a "Sunday Salon". It is an informal discussion setting where topics of interest (e.g., social programs, political issues, civil rights, etc) are explored.
Our Book Club meets at 7:00 P.M. - usually on the 3rd Friday of the month.
Service, Salon, and Book Club meeting location
516 North Church Street, Rocky Mount, 27804. To receive notices of meetings email: newsletter@uurockymount.com or call us at (252) 985-2550.
About Our Fellowship
The Unitarian Universalist Fellowship of Rocky Mount NC formed in March of 1998. We began our Religious Education programs in 2001, initiated an annual retreat in 2004, and formally organized in 2006. In 2007, we purchased our own building. In March 2008 we held our first services in the new building and formally affiliated with the Unitarian Universalist Association of Congregations.
Our social justice activities have included annual sponsorship of a family at the local women's shelter at Christmas, collecting supplies for the homeless shelter, and donations to local charities (rotating on a monthly basis). Of course individual members volunteer in other activities in the Rocky Mount area.
Links to informative Unitariuan Universalist Association (UUA) web sites:
The Seven Principles that Unitarian Universalist congregations affirm and promote
The UU Church of the Larger Fellowship
Contact Us: info@uurockymount.com